Meals
The school offers its students a cafeteria service 3 times per day: in the middle of the morning, a reinforcement that includes a piece of fruit; in the middle of the day, lunch, which always includes soup, a meat or fish dish and dessert, which, in most cases, is fruit; and in the middle of the afternoon, a snack that includes a drink (milk or juice) or yogurt and bread garnished with ham, cheese, butter or jam.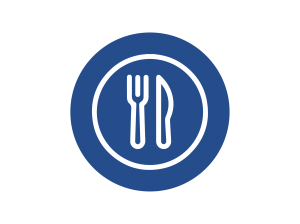 Menu
Menus, made available on the communication platform for Parents and Guardians and which families also have access to in the daily reports that are generated (where in addition to including the meals the children took, also includes whether they ate little, enough or a lot).
They are designed by the school nutritionist, who careful includes the most appropriate foods and quantities for children, and who is a fundamental support in adapting the menu in cases of food intolerances.
Products
Food purchases are made weekly so they are fresh. Suppliers are qualified and certified for this purpose.
The school invests in fresh and varied foods and fruit is a good example of it. Are offered to children fruits such as apple, orange, pear, strawberries, peaches, grapes, melon, watermelon, kiwi …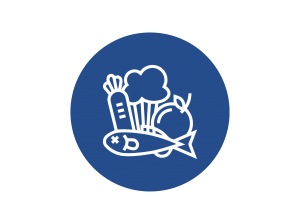 Confection
Meals are cooked at school daily, so they have the homemade flavor that we all seek for our children.
Quality control
With a HACCP plan, the cook makes the necessary records every day and keeps samples of all meals provided to the children.
The necessary temperature measurements are made and all products are labeled and stored properly.
Cleaning and hygienization
The school has a hygiene plan and an external team that comes to the school every day to clean and disinfect all spaces.